About the ERCES Handbook
This first-of-its-kind printed desk reference and study guide authored by the Safer Buildings Coalition (SBC), includes comprehensive learning and reference material pertaining to Emergency Responder Communications Enhancement Systems (ERCES), plus everything you need to prepare for the NICET IB-PSC Certification.
The Handbook covers following NICET IB-PSC certifications: Designer and Technician (Level 1, 2, and 3), and is used as a reference for a variety of topics. It also includes an exclusive ERCES Vendor Directory to accelerate your search for knowledgeable industry resources.
Key Objectives of the Study Guide
Increase industry competence
Prepare students for NICET Certification
Provide a pathway for workforce development
Establish the definitive In-Building Public Safety Reference, covering:

RF Fundamentals
In-building design and installation core knowledge and best practices
Identify requisite skills
Code and standards requirements

Level the playing field for contractors
Provide AHJs, general contractors, and building owners the ability to identify competent vendors
Facilitate common interpretation of codes and standards from jurisdiction to jurisdiction
Provide a consistent working model for in-building public safety system collaborative processes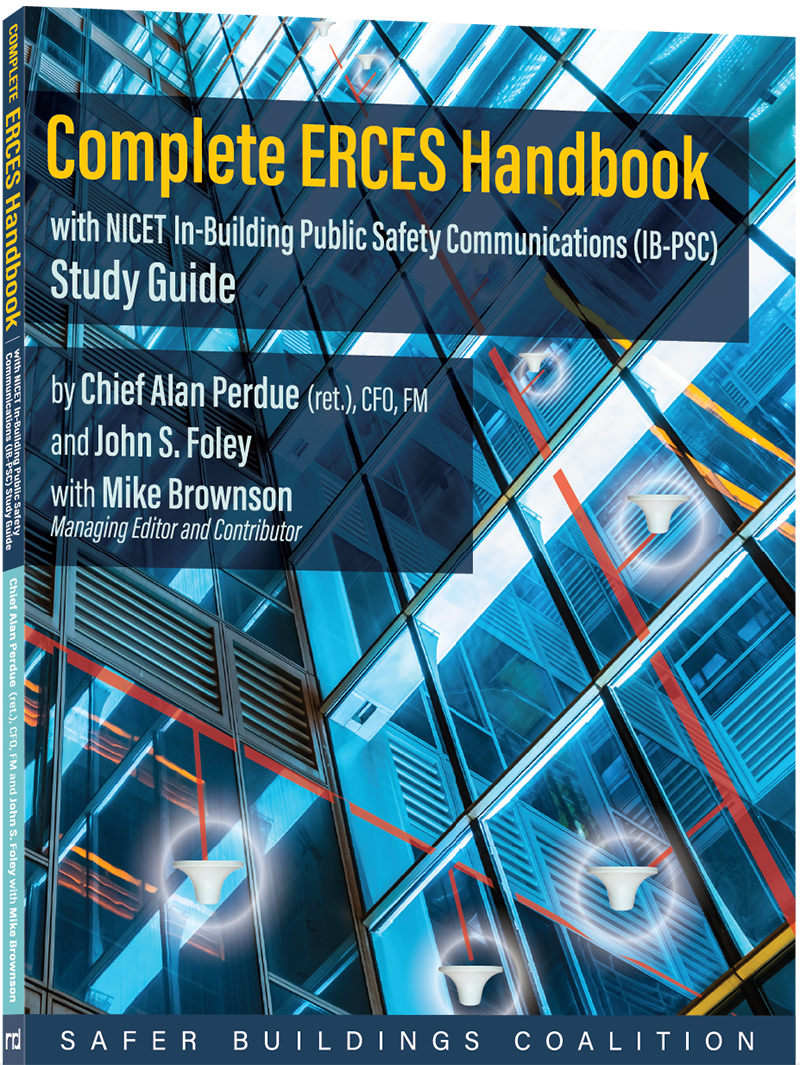 The Complete ERCES Handbook
Active SBC Members, order today and save! The handbook is expected to ship in late May 2023. You'll be notified when it's on its way!
Purchase